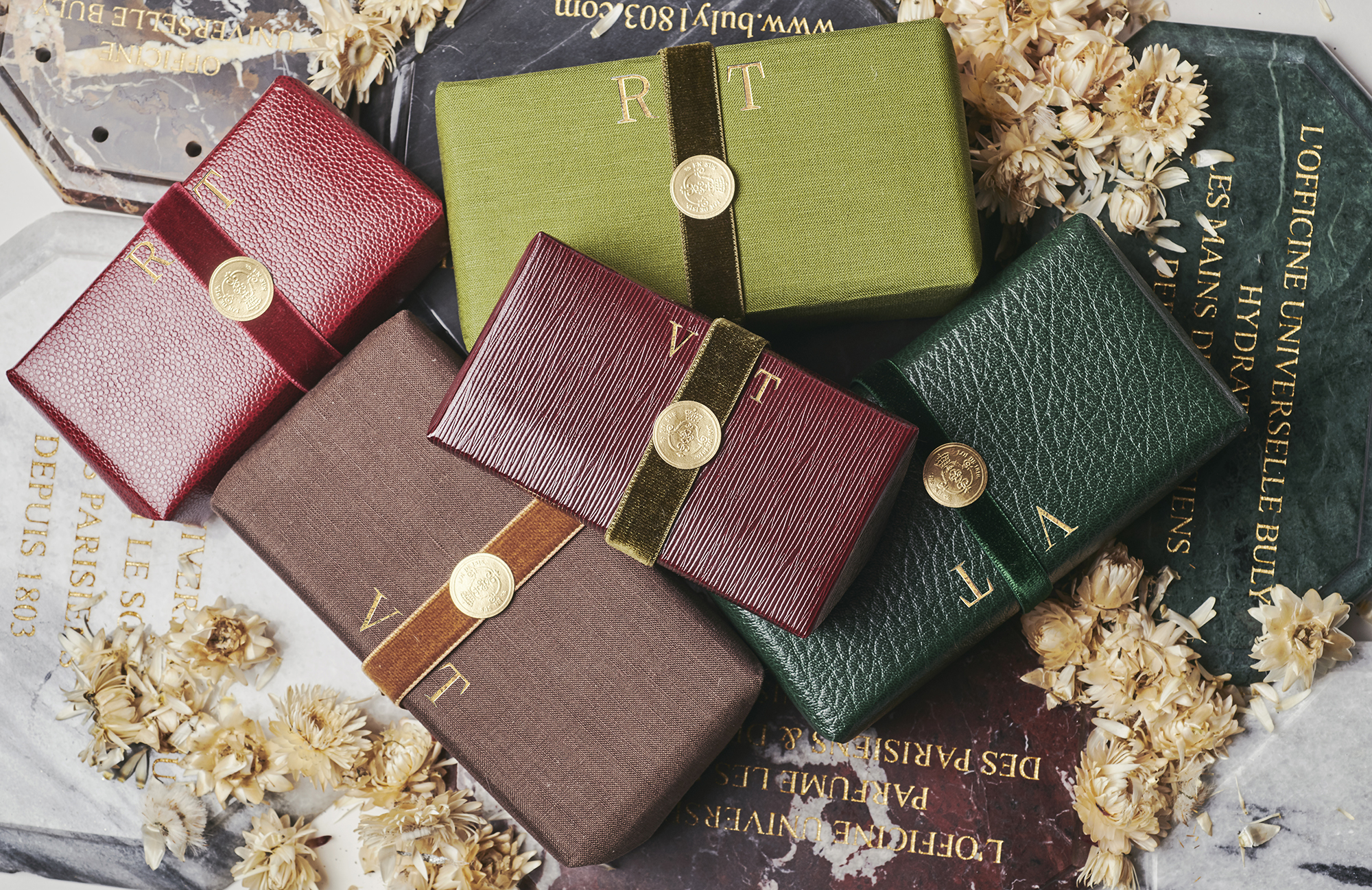 Our Christmas presents are unique. Each of your names is superbly calligraphed with the French tradition. Your initials are embossed on the box. For your presents, Officine Universelle Buly makes your dream come true.
Delight you or your relatives.
---
At the heart of the store, by the glow of a 19th-century lamp, on a cherry wood desk, our Calligraphy Officers will adorn your selection of products with the name of your choice.
How could friends, loved ones and lovers fail to be seduced by these hand-drawn curves, which imbue any moniker with authentic charm? Anatole, Benoît, Catherine, Dalila… will be delighted to see their darling fragrance enhanced with interlaces and embroideries of ink. And when welcomed into a home, impress your hosts with the refinement of a candle bearing their name!
Whatever the gift, calligraphy will delight the eyes, prolong the enthrallment, nurture self-esteem and, above all, kindle the joy of giving. The quill becomes a queen, taking center stage.
Are you inviting someone with one day's notice? Throwing somebody an 18-candled birthday party? Celebrating a wedding in the south of France? Sending a billet-doux or some special epistle? Your message, personalized by our Master Calligrapher, Bruno Gigarel, can be added to your order so as to set your thoughts in… paper*! To magnify gifts and notes alike, Buly-stamped bags make for ideal vessels, and can be ordered online**.
*A message calligraphed by our Master carries a 5€ fee upon order.
**A 2€ fee will be added to your basket.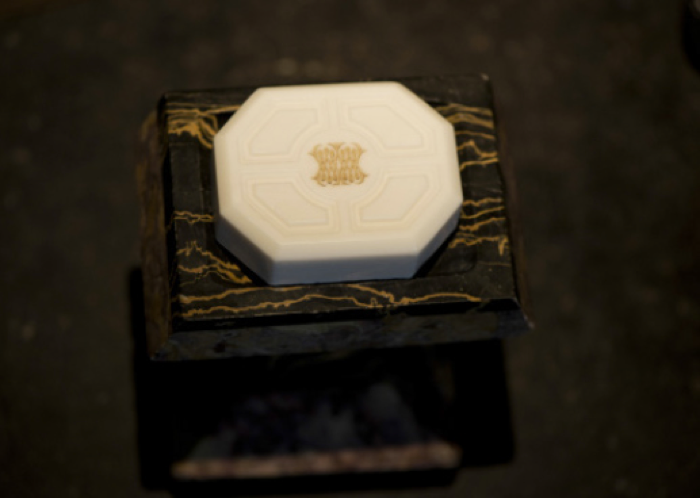 In the manner of a seal, your initials – or those of your gift's lucky recipient – can be stamped on each side of your Savon Superfin.
Created by the French print-master Charles Mavelot in the 17th century, these large drop caps (one for each letter of the alphabet), with their interlacing double lines, were inspired by the graceful suppleness of handwriting. They are world-famous for having long adorned various objects, documents, fabrics, linens and pieces of furniture, in particular the belongings of the royal family of France.*
Combine the following initials to visualize your monogram:
Please note that the Mavelot initials "I" and "J" share the same design, as do "U", "V" and "W".
Preview: Press Enter to see the result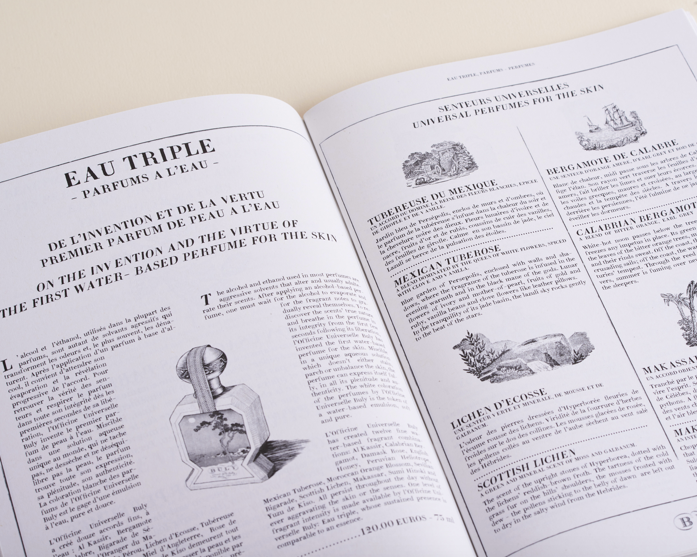 Once confirmed on the buly1803.com website, your order finds itself – almost instantaneously – in the pockets of the blue lab-coats of our Preparing Officers. At a fast pace, the latter will enter the store and carefully selected the desired products, as if you were there! All of the arranging, weighing and folding takes place on the Parisian store's wide "Brèche de Bénou" marble counter, which becomes the stage for a choreography of skillfully orchestrated hand motions. Our Imperial Gazette wrapping paper, our labels and the Buly coat of arms twirl around in a symphony of scissors and precision, under the dexterous watch of our Officers. The resulting bundle is then placed and protected in finely shredded wood strands, perfumed with L'Officine's signature scents. To cap it all off, your package is dressed for its trip in marble-printed paper. From our hands to yours: satisfaction guaranteed.